Islandský runový symbol, který je v anglické literatuře znám také jako "HELM OF AWE" (přilba Awe). Tento znak je na Islandu velmi populární a objevuje se často na tamějších propagačních materiálech. Je to starý symbol vyskytující se v raně novověkých islandských rukopisech.
Materiál: stříbro (Ag 925)
Velikost: 1.8 x 1.8 cm
Váha 1 g
Poutko na provlečení je schováno z druhé strany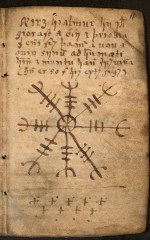 Ukázka z islandské prózy Edda.
Related products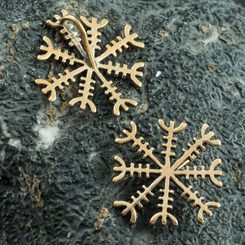 7.70 €
Catalogue number: BHJ331
In stock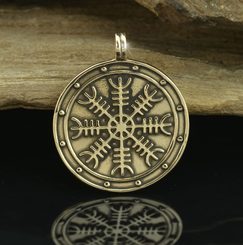 15.00 €
Catalogue number: BHJ422
3-4 weeks
35.28 €
Catalogue number: SBR490
In stock
98.13 €
Catalogue number: SBR520
In stock
24.98 €
Catalogue number: SBR13
In stock
20.07 €
Catalogue number: SBR537
In stock
29.60 €
Catalogue number: DHO41
3-4 weeks
28.99 €
Catalogue number: SBR03
In stock
44.61 €
Catalogue number: SBR680
In stock
38.81 €
Catalogue number: FGJ151
In stock
56.37 €
Catalogue number: DHO76
In stock