Moldavite is a green meteorite glass that was formed during a meteorite impact 14.5 mil. years ago in the area of Nördlinger (Bavaria, Germany) where the crater of Ries was formed (24 km in diameter). It is supposed that the meteorite was 1 km in diameter. The impact caused melting of sedimentary rocks which were hurled into the air, where they cooled and fell down in an area 250 km away, mainly in South Bohemia, the Czech Republic. The meteorite glass is named after the river Vltava (the Moldau) which flows through this region.
Original Moldavite from southern Bohemia, Czech Republic

Weight: approx 0,6 g
Each piece is unique and varies in size and shape, pictures shown are for illustration purpose only, on request we can send you a photo of the actual stone.
Related products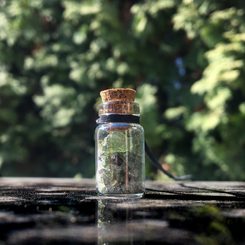 31.98 €
Catalogue number: MLD255
In stock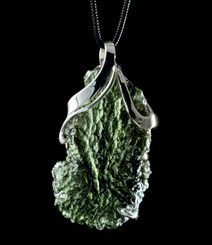 389.50 €
Catalogue number: MLD107
3-4 weeks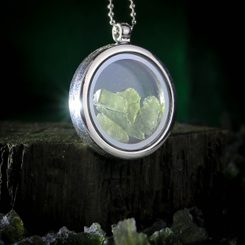 58.63 €
Catalogue number: MLD365
In stock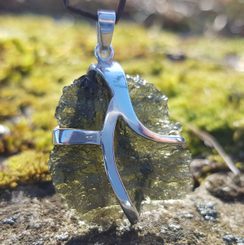 258.30 €
Catalogue number: MLD276
2-3 weeks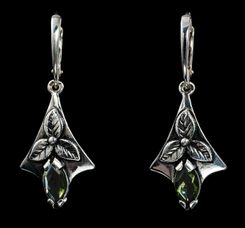 106.60 €
Catalogue number: MLD207
In stock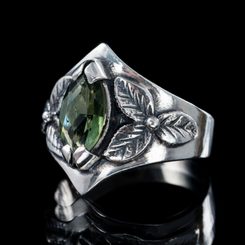 116.85 €
Catalogue number: MLD208
In stock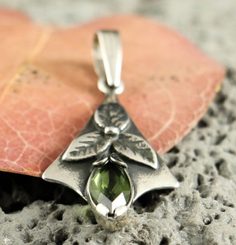 53.30 €
Catalogue number: MLD250
In stock