Originally a small Viking God Thor bronze figure, seated and holding his hammer, which was found near the area of Akureyri, Iceland, around 1 000 CE. The figure is exhibited at the National Museum in Reykjavik, Iceland. Our reproduction is made of silver, the chain or cord is led through under Thor's head.
Material sterling silver
Size 2,2 cm (height)
Weight 6 g


The photo of original Icelandic archaeological find.
Related products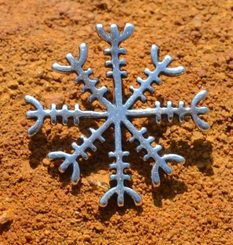 16.00 €
Catalogue number: SBR243
In stock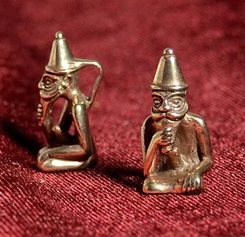 15.80 €
Catalogue number: SBR62
In stock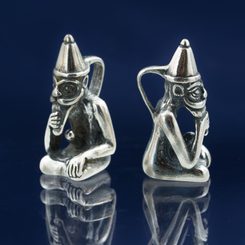 38.98 €
Catalogue number: SBR13
In stock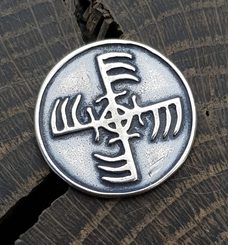 26.67 €
Catalogue number: SBR537
In stock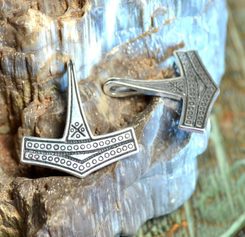 35.70 €
Catalogue number: SBR02
In stock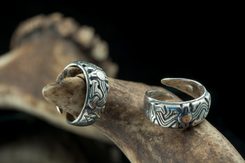 38.98 €
Catalogue number: SBR51
In stock